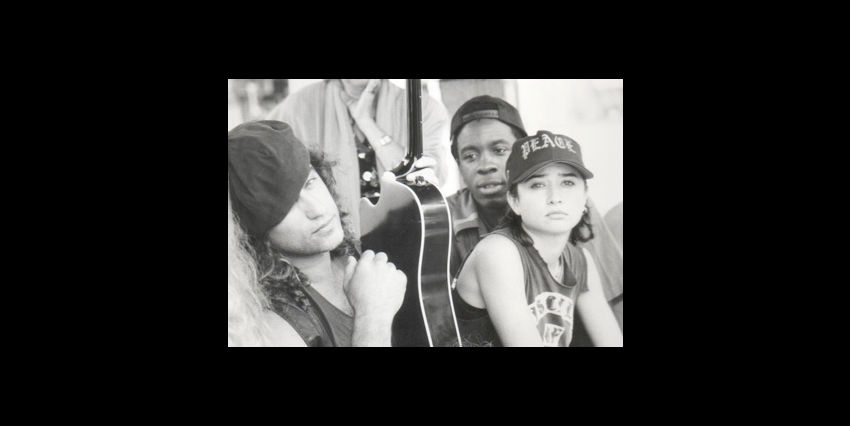 "BACKSTREET" (formerly known as "Greetings From Venice Beach")
Songwriters – Jay Gruska / Paul Gordon –  Book by – Paul Gordon / Shem Bitterman / Janit Baldwin
Paul and I started writing this in the 1900's.
BACKSTREET takes place on the Venice Boardwalk in 1993 as our Alice encounters a strange new world after leaving her Ohio nest to search for her missing sister in Venice Beach, California.  There, she comes to encounter the assorted street artists and runaways that try and pull her down their  cultural rabbit hole.
We had a fantastic 3 month run with this in Hollywood in the '90's (1890's), with top picks in LA Weekly magazine. New material being written. With a gritty and revitalized contemporary score, we hope to add another chapter in its life.
THESE ARE ALL DEMOS