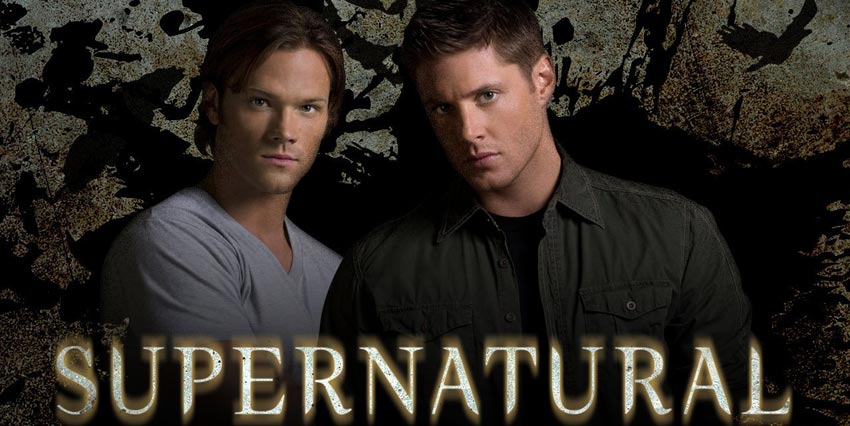 "Supernatural" – The CW 1 Hour Drama/Series
Aside from now being the longest running Science Fiction series in Television history,this is one of the most fun projects in TV that I've ever worked on, for several reasons. Outstanding lead actors, amazing writers and producers who are smart, funny, and love music, a huge variety of musical styles to play with, and fans that are very loyal and cool. We are in our 11th season and have released a Supernatural Soundtrack CD on Water Tower Music which is available on Amazon and iTunes.  Aside from the brilliant and funny Eric Kripke, who created the show, I am re-teamed with producers/directors Robert Singer and Phil Sgriccia, two giants in my book.  Add producers Jeremy Carver, Todd Aronauer, Robbie Thompson and Andrew Dabb (and many others) into the mix and you have 'quality of life' on a TV series.
Several of these selections are 'suites' edited together for the Soundtrack CD.  At the bottom you'll find the very tongue in cheek Supernatural "Sitcom theme" from one of the funniest episodes,  season 5's 'Changing Channels'.
The Soundtrack entered the AMAZON Chart at #24 – two weeks before its release and entered the chart at #3 on the day of its release.
3 ASCAP AWARDS – Film / TV Composer
| Play | Buy | Track | Album | Length | Date Posted |
| --- | --- | --- | --- | --- | --- |
| | | Americana | Supernatural | 4:06 | Lyrical woodwinds and strings. |
| | | Tears In Their Beers | Supernatural | 2:54 | Features Cameron Stone on cello. |
| | | Into the Dungeon | Supernatural | 1:18 | |
| | | End Credits And Mo' Guitar Grit | Supernatural | 3:35 | |
| | | Bloodlines | Supernatural | 3:04 | |
| | | Old Monster Movie | Supernatural | 3:38 | In the style of '40's and '50's horror classics |
| | | The Barber of SePhil - Highlights | Supernatural | 1:52 | From the episode "Time After Time". |
| | | The Truth Comes Out | Supernatural | 2:00 | |
| | | Bloodlust Theme | Supernatural | 1:58 | |
| | | Ruby So Cute So Creepy | Supernatural | 3:23 | |
| | | Salmon Dean In The Heartland | Supernatural | 3:57 | Acoustic guitars and rhythm section |
| | | Sam and the Sheriff | Supernatural | 1:38 | From the episode "Time After Time". |
| | | Together (The Supernatural Sitcom Theme) | Supernatural | 0:53 | Music by JG / Lyric by JG - J.Carver |